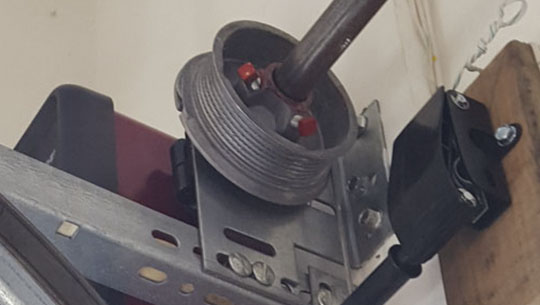 Garage Door Drum Replacement
Malfunctioning overhead doors are frustrating. Many times, a garage door drum replacement is needed. Drum maintenance can easily put your busy day on hold as it is a major component of the garage door's functionality. As the main garage door wheel that contains the cable and other tension elements, it's best to leave this maintenance to a professional.  Our technical expertise in this area ensures that your garage door will be fixed promptly.
One thing that sets us apart is our dedication to our customers. We aim to provide great customer service with fast local service to get your garage door fixed as efficiently as possible.
You will enjoy peace of mind knowing that your garage door is in the care of the knowledgeable professionals at Girard's Garage Door Services.  We repair your garage door drum correctly the first time.
Contact Girard's today for 24-hour Emergency Garage Door repairs and Garage Door Drum Replacement services.
Overhead Door Drum Adjustment
Some of the malfunctioning units we inspect will not require a garage door drum replacement.  Many of these situations require simple adjustments to the garage door drum wheel. Calibrating rollers that are found at the far end of the torsion spring shafts is an important step in maintaining your overhead door. These components assist the garage door cables and are responsible for the heavy lifting of your garage door. You'll find the drums located above each of your garage door tracks on either side of the garage door opening.
Garage Door Drum Troubleshooting
If your garage doors become noisy or begins to shake when in operation, then you may require a garage door drum replacement.  Drums and Drum Wheels that are not professionally maintained will accumulate dirt and dust over time. This lack of maintenance causes corrosion of components that will need to be replaced to prevent future damage to other components.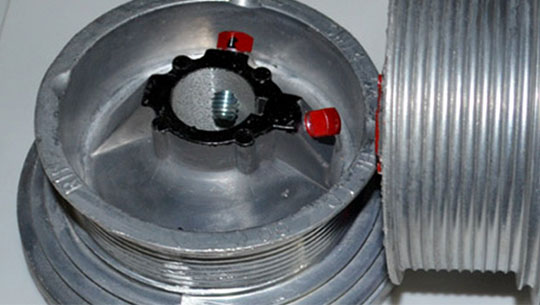 Trust Girard's to Maintain your Garage Door Drum, Cable, Wheel, and everything in Between.
As a family run business, we deliver quality, honesty, and most importantly, excellent customer service. We begin this process by accessing the property, and through our expertise, we can give free advice and recommendations on the next steps. Our industry preferred training in the most up-to-date techniques provides you with a complete inspection of your overhead door. At Girard's Garage Door Services, we have a straightforward approach to business.
We will be there, when you need us, any time of the day or night, any day of the year. Contact us for a free estimate to replace your garage door drums. Our staff will happily answer any questions about the entire process.
FREE Estimate
Contact us today for a free estimate. When you call, a live person will answer the phone, and one of our trained professionals will be on their way shortly. We are dedicated to phenomenal service and stop at nothing less than perfect.